Enclosed skips are often required for secure sites such as prisons and hospitals. They incorporate lockable lids that lift up for loading.
We offer enclosed skips in various sizes including the popular 6 yard and 8 yard medium skips and 12 yard large skips.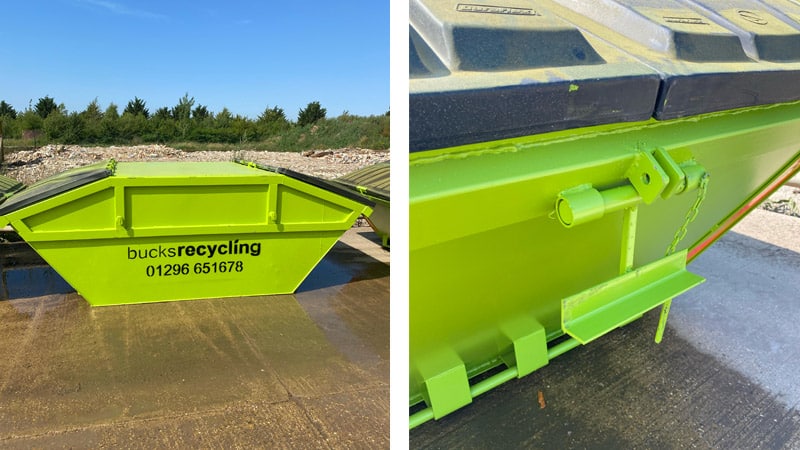 Skip sheet hire
We have limited availability of enclosed skips, which are prioritised for hospital and prison sites where safety and security is paramount. Alternatively, we offer a "sheeted skip" option. This pre-made sheet covers the top of the skip to keep the contents dry and prevents waste from blowing away.
Skip sheets are a more cost effective option to enclosed, lockable skips and are usually preferable to an open skip. Skip sheets are particularly useful for projects in town centres or on residential roads as a preventative to the skip from being used other parties.